Chimney Rock Partners with Culinary Titan
Gordon Ramsay's 'Food Stars'
Airs Wednesdays at 9/8c on FOX
| Available Next Day on Hulu
Chef and Entrepreneur Gordon Ramsay sets aside his razor-sharp knives for the cutthroat business world in FOX's all-new competition series Gordon Ramsay's Food Stars. The series, which puts food industry entrepreneurs through a multitude of challenges designed to showcase their business skills, test their drive and convince Ramsay they have what it takes. Airs Wednesdays at 9/8c on FOX. Available next day on HULU and on demand throughout the year.
Each week, the aspiring moguls will be challenged in all aspects of running a food enterprise, including creating, marketing and selling to real customers. As Ramsay pushes contestants to their limits, they'll have to prove they possess the raw ingredients required to succeed – drive, dedication, creativity, passion and talent to earn his personal investment of $250,000.
In the third episode, Chimney Rock winemaker, Elizabeth Vianna, is prominently featured as Gordon's special guest. After a masterclass with Elizabeth -- contestants are asked to create their own wine blend as well as a curated, wine themed subscription box. Don't miss the exhilaration of extraordinary winemaking and innovative food pairings experiences filmed at Chimney Rock.
Explore our portfolio of wines here.
Check Out the Trailer!
A Few Of Our Favorite Moments Behind the Scenes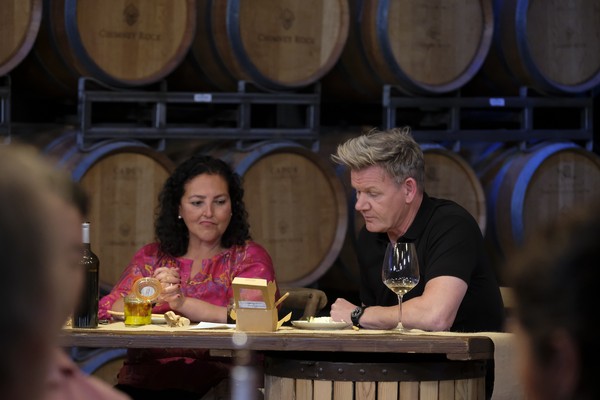 Winemaker Elizabeth Vianna and Gordon Ramsay carefully consider each teams' offerings.


The contestants are welcomed to our estate vineyards in the Stags Leap District.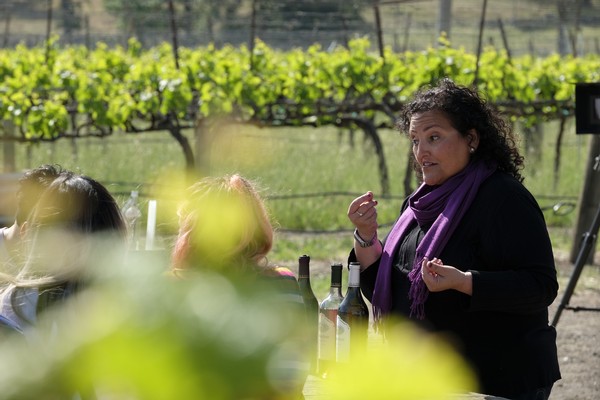 Winemaker Elizabeth Vianna gives an overview on the blending process.